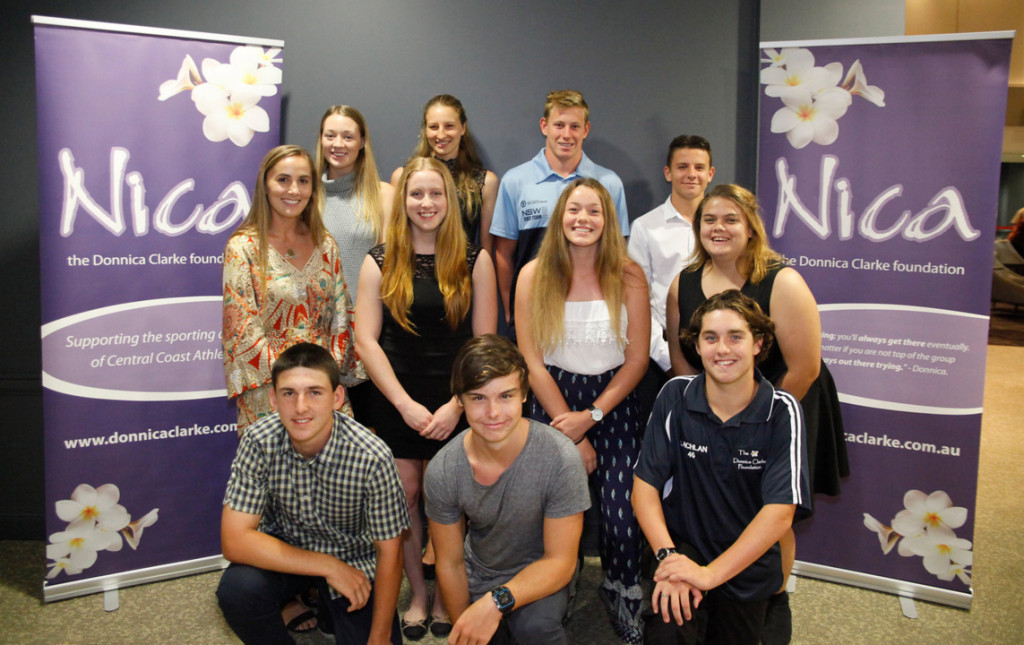 Congratulations to the following athletes who received their 2016 Scholarships at another successful evening on Wednesday night at our home, Mingara Recreation Club, who have been excellent supporters of the Foundation since we started. Thanks to Steve Allan for his role as MC and bringing out the best from the athletes as they talked about their sport and their performances to date and goals for the future.
Thanks also to former scholarship holder Robert Stott from Creative Pics Photography Services for taking photos on the night
The class of 2016 will bring the total scholarships awarded to 108 annual scholarships to 56 athletes from 24 different sports and a total of $165K in just eight years.
Rae Anderson – Athletics (Para)
Jack Birt – Kayaking/Rugby League
Lachlan Braddish – Swimming/Surf Lifesaving
Jack Cogger – Rugby League
Kaylah Holmes – Swimming/Lifesaving
Corey Jones – Golf
Dylan Littlehales – ParaCanoe (Kayak)
Nicola McDermott – High Jump
Lauren Moore – Netball
Katelyn Smith – Multiple (Para)
Abbey Willcox – Snow Sports, Aerial Skiing
Bradley Woodward – Swimming/Surf Lifesaving