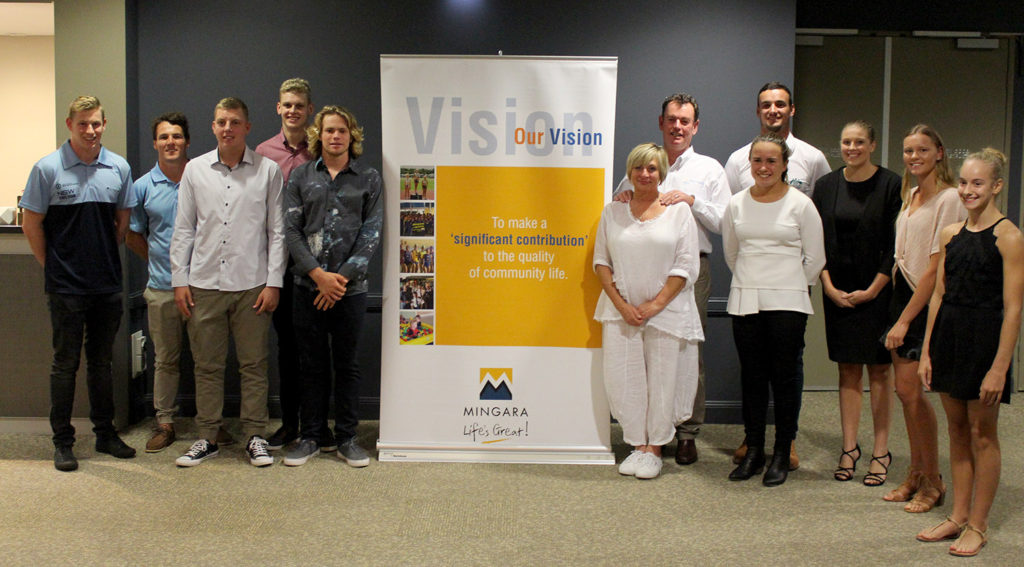 We are pleased to announce the recipients of Scholarships for 2017.
The Class of 2017 was announced last night in front of the athletes and family, and Foundation supporters including representatives from Mingara, Central Coast Academy of Sport and Central Coast Sports Federation.
We also thank Scholarship athletes Robert McIntyre and Riley Fitzsimmons for attending and providing an update on their progress and how support from the Foundation has assisted them on their journey.
In what is our 10th year, 13 scholarships have been awarded for 2017, taking the number of athletes we have supported to 63. These 63 athletes, representing 28 different sports, have received a total of 121 scholarships over the past 10 years valued at $185,000.
We sincerely thank every individual and organisation who has supported the Foundation, during the past 10 years.
The Board and the Clarke family welcome the following athletes to the Foundation for 2017:
Harry Armstrong – Kayaking/Surf LifeSaving – No. 57
Myles Bailey – Swimming – No. 58
Jack Birt – Rugby League/Kayaking – No. 50
Lain Carr – Hockey – No. 59
Corey Jones – Golf – No. 53
Dylan Littlehales – Paracanoe – No. 54
Alyssia McGurk – Gymnastics – No. 60
Jaron Purcell – Rugby League – No. 61
Jazmyn Rodwell – Netball/Surf LifeSaving – No. 62
Jemma Smith LifeSaving – (Surf & Pool)/Kayaking – No. 63
Brittany Tait – Water Polo – No. 34
Abbey Willcox – Snow sports-Aerial Skiing – No. 48
Brad Woodward – Swimming/Lifesaving – No. 49