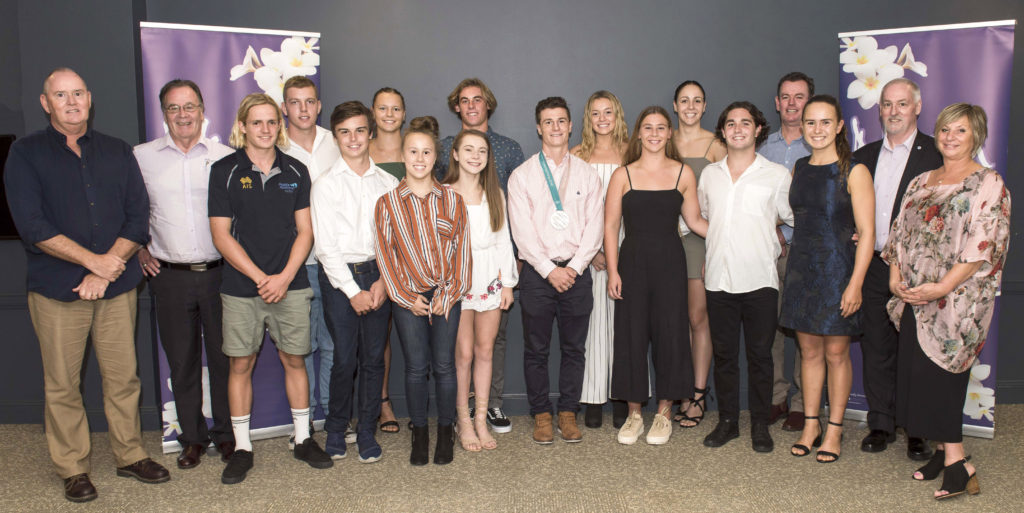 We are pleased to announce the recipients of Scholarships for 2018.
The Class of 2018 was announced last night in front of the athletes and family, and Foundation supporters including representatives from Mingara, Central Coast Academy of Sport and Central Coast Sports Federation. Also attending the evening, Matt Graham, 2018 Winter Olympics Silver Medalist and our Scholarship holder #17. Congratulations to Matt.
There are 14 Scholarship holders including 7 new recipients and this takes the number of scholarships to 135 awarded to 70 athletes from 28 sports who have received a total of $206,000.
Scholarships include those awarded to Sport Central Coast's Junior Sportsperson for 2017 Jemma Smith and Cassandra Van Breugel who was awarded the joint Foundation/Central Coast Academy of Sport scholarship for 2018.
We sincerely thank every individual and organisation who has supported the Foundation, during the past 11 years.
The Board and the Clarke family welcome the following athletes to the Foundation for 2018:
| | | |
| --- | --- | --- |
| Fletcher Armstrong |  Sprint Kayaking/Surf Lifesaving |  #64 |
| Keeley Booth |  Swimming/Surf Lifesaving & Pool Rescue  |  #65 |
| Lachlan Braddish |  Swimming/Surf Lifesaving & Pool Rescue |  #46 |
| Lain Carr |  Hockey |  #59 |
| Kaylah Holmes |  Swimming/Pool Rescue |  #52 |
| Teal Kilbride |  Football |  #66 |
| Dylan Littlehales |  Sprint Kayaking |  #54 |
| Zoe McNamara |  Gymnastics |  #67 |
| Jaron Purcell |  Rugby League/Oztag |  #61 |
| Jazmyn Rodwell |  Netball/Surf LifeSaving |  #62 |
| Edan Shorten |  Gymnastics |  #68 |
| Jemma Smith |  Surf Lifesaving/Sprint Kayaking |  #63 |
| Callum Sutton |  Athletics /Surf /Paddle sports |  #69 |
| Cassandra VanBreugel |  Swimming |  #70 |