Donnica clarke

Foundation
Providing scholarships for young emerging athletes from the Central Coast region of New South Wales, Australia as they aspire to be the best they can be in their chosen sport.
The Donnica Clarke Foundation has been established to keep the memory of the bubbly, and multi talented teenager, at the forefront of the minds of the community of the Central Coast. Donnica died at a young age, but was an inspiration to all who knew her and we aim to duplicate this inspiration and pass it on to as many other young Central Coast athletes as possible.
Donnica had a simple philosophy to life and competition and it was at the tender age of 13 that she said in an interview with NBN television: "Just keep trying; you'll always get there eventually. It doesn't matter if you are not top of the group you're always out there trying."
With this in mind the Donnica Clarke Foundation's aim is to raise and distribute funds to support young athletes from the Central Coast NSW.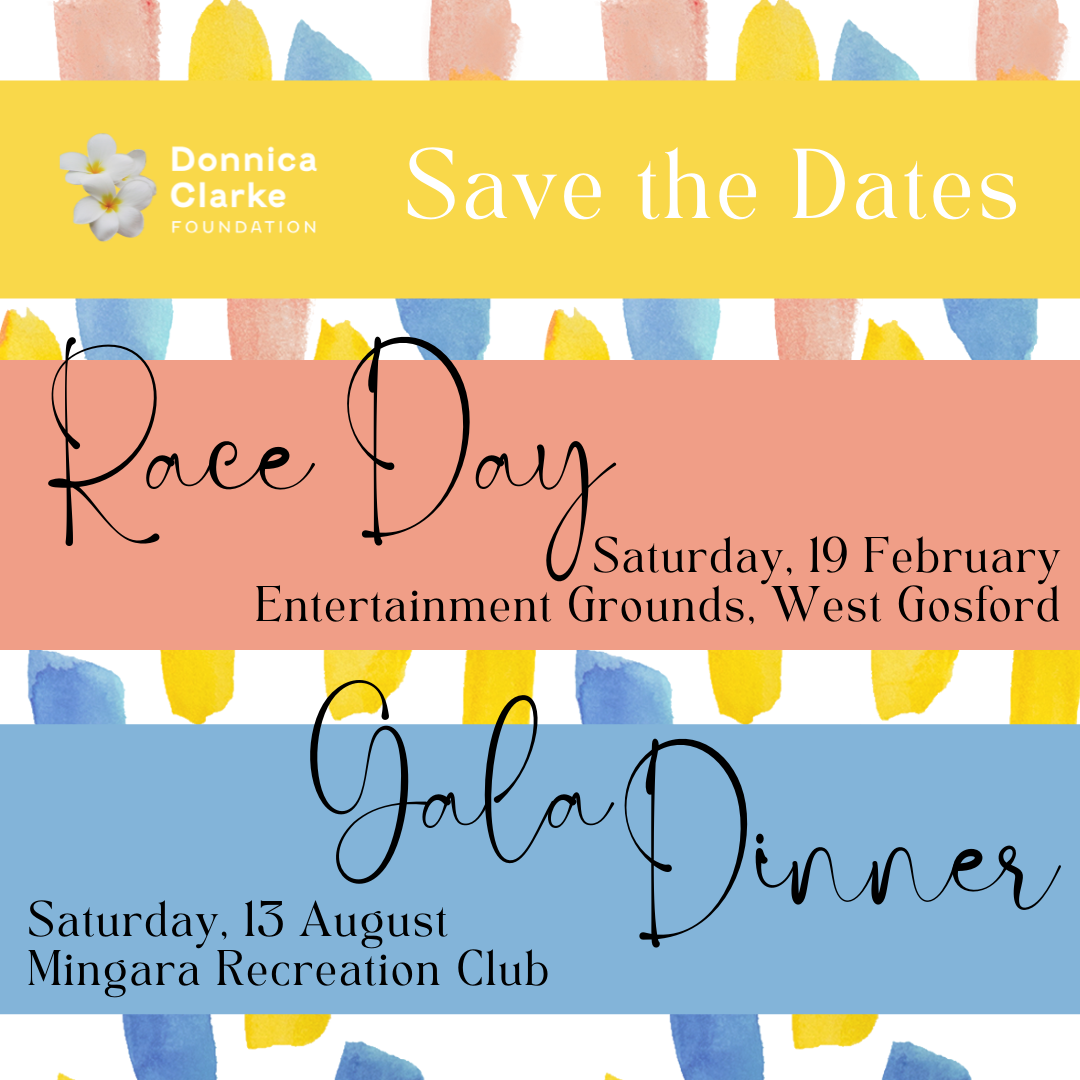 Unfortunately we have cancelled our Gala Dinner for 2021.
We are excited for a long overdue celebration of our athletes and have locked in our Gala Dinner for 2022. Be sure to mark Saturday, 13 August in your calendars as you won't want to miss this night three years in the making!
We will also be holding a fundraising Race Day at the Entertainment Grounds on Saturday, 19 February 2022.
The Donnica Clarke Foundation offers financial and moral support to young athletes from Central Coast NSW Australia through their Scholarship Program.