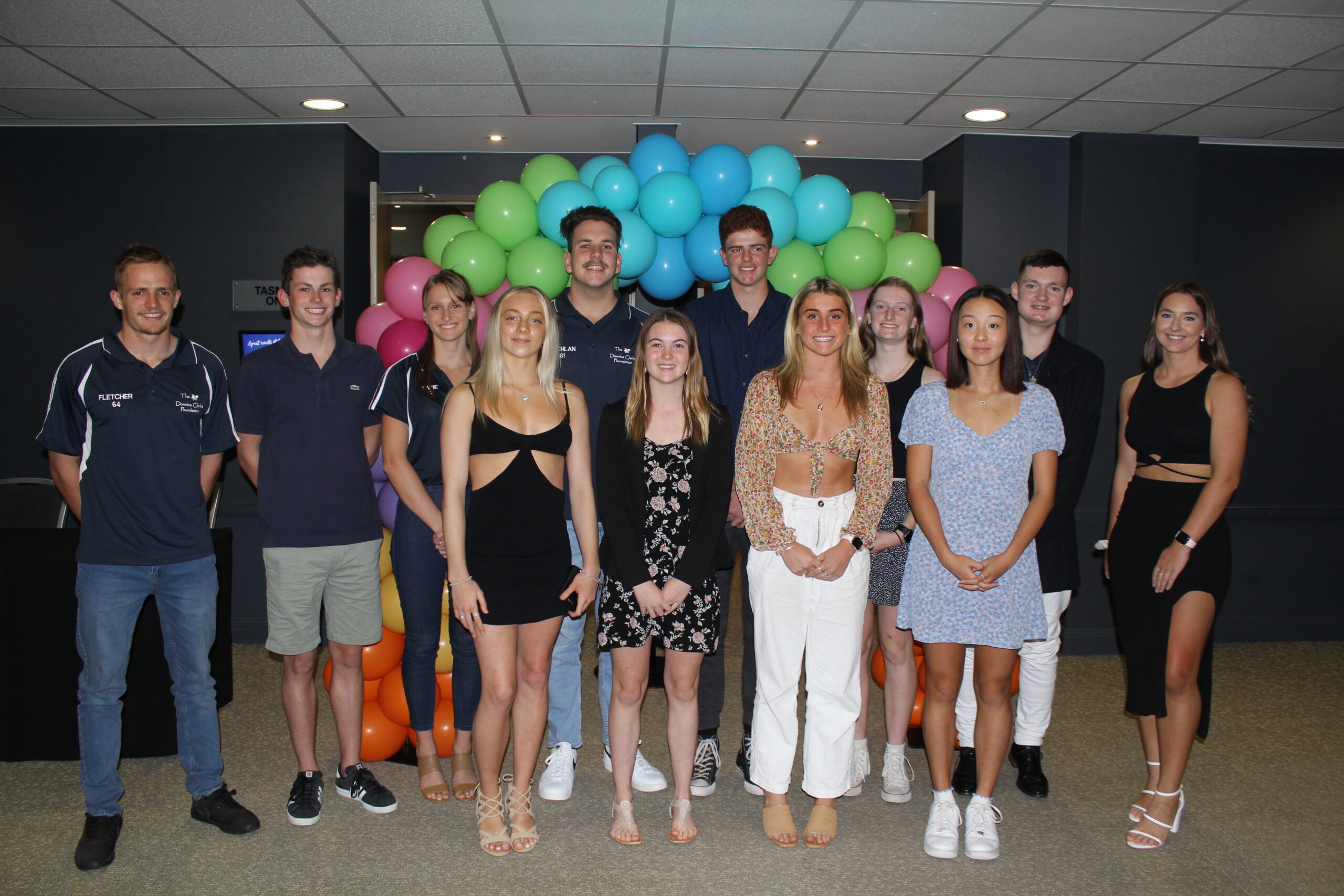 The Donnica Clarke Foundation were thrilled to announce our 2021 Scholarship recipients last night at our annual announcement evening at Mingara Recreation Club.
The Class of 2021 sees us welcome nine new athletes to the Donnica Clarke Foundation family along with nine returning athletes. This brings us to a total of 94 athletes from 31 sports who have received a total of 180 scholarships valued at $275,000.
The Foundation welcomed two tennis players in Nick De Vivo (#86) and Jessica Jeong (#89), who trains under the tutelage of inaugural scholarship holder Chloe Costello (#3).
In the sport of Surf Life Saving, the Foundation welcomed NSW Under 17 Ironman Champion Ryan Green (#87) who joined fellow Terrigal Surf Club member Emmy Wheeler (#85) who returns for a second year following a gold medal performance in the Under 17 Flags at the NSW State Championships earlier this month.
The Foundation also welcomed Sydney Roosters Women's Rugby League player Jocelyn Kelleher (#90), indoor and beach volleyball athlete Jessica Hunter (#88) and gymnast Haley Prince (#92).
After being awarded the Sport Central Coast Junior Athlete of the Year last week Stella Norris (#94) was also awarded a scholarship for her strong performances in the sport of triathlon.
Water Polo is well represented in 2021 with new athlete Luke Stimson (#93) joining returning athletes Lachlan McLeod (#81), Sam Hughes (#73) and Aspen Henderson (#79). With over 20 percent of our 2021 scholarship holders from Water Polo it is clear the strength of the sport on the Central Coast.
Another new athlete this year, Bethany Kranendonk (#91) from the sport of Long Jump, joined fellow athletics competitors Katie Gunn (#77), who is also a long jumper, and track Olympic hopeful Tyler Gunn (#78).
Daniel McLoughlin (#82) from the sport of swimming and tenpin bowling powerhouse Kallan Strong (#75) also return in 2021 along with kayaker Fletcher Armstrong (#64) in his third and final year as a scholarship recipient.
Scholarship recipients and attendees at Mingara were treated to words of wisdom by special guest, ultra-marathon runner Pat Farmer AM. Best known as the only man who has run continuously from the North Pole to the South Pole, his words of advice were bigger than sport, encouraging all in attendance to, "Make your life count."
Donnica Clarke Foundation Alumni, Abbey Willcox (#48) also made an appearance explaining the importance of the Foundation to her. "The Donnica Clarke Foundation had my back when no one else did," she said. As for her advice to all of the athletes in the room, it was simple: "Don't give up."
The Donnica Clarke Foundation is excited to have all athletes involved and can't wait to see what 2021 holds for them all.
Class of 2021:
#64 Fletcher Armstrong – Kayaking supported by Eagles
#73 Sam Hughes – Water Polo supported by Robson Civil Projects
#75 Kallan Strong – Tenpin Bowling supported by Michael Murphy
#77 Katie Gunn – Athletics supported by B&K Landscapes
#78 Tyler Gunn – Athletics supported by B&K Landscapes
#79 Aspen Henderson – Water Polo supported by AJC Plumbing
#81 Lachlan McLeod – Water Polo supported by Eagles
#82 Daniel McLoughlin – Swimming supported by Mingara
#85 Emelyn Wheeler – Surf Life Saving supported by Robson Civil Projects
#86 Nick De Vivo – Tennis supported by Robson Civil Projects
#87 Ryan Green – Surf Life Saving supported by Eagles
#88 Jessica Hunter – Volleyball supported by Commwerx
#89 Jessica Jeong – Tennis supported by EEA Earthmoving
#90 Jocelyn Kelleher – NRLW supported by Eagles
#91 Bethany Kranendonk – Athletics supported by Solution Plant Hire
#92 Haley Prince – Gymnastics supported by AJC Plumbing
#93 Luke Stimson – Water Polo supported by AJC Plumbing
#94 Stella Norris – Triathlon supported by Sport Central Coast