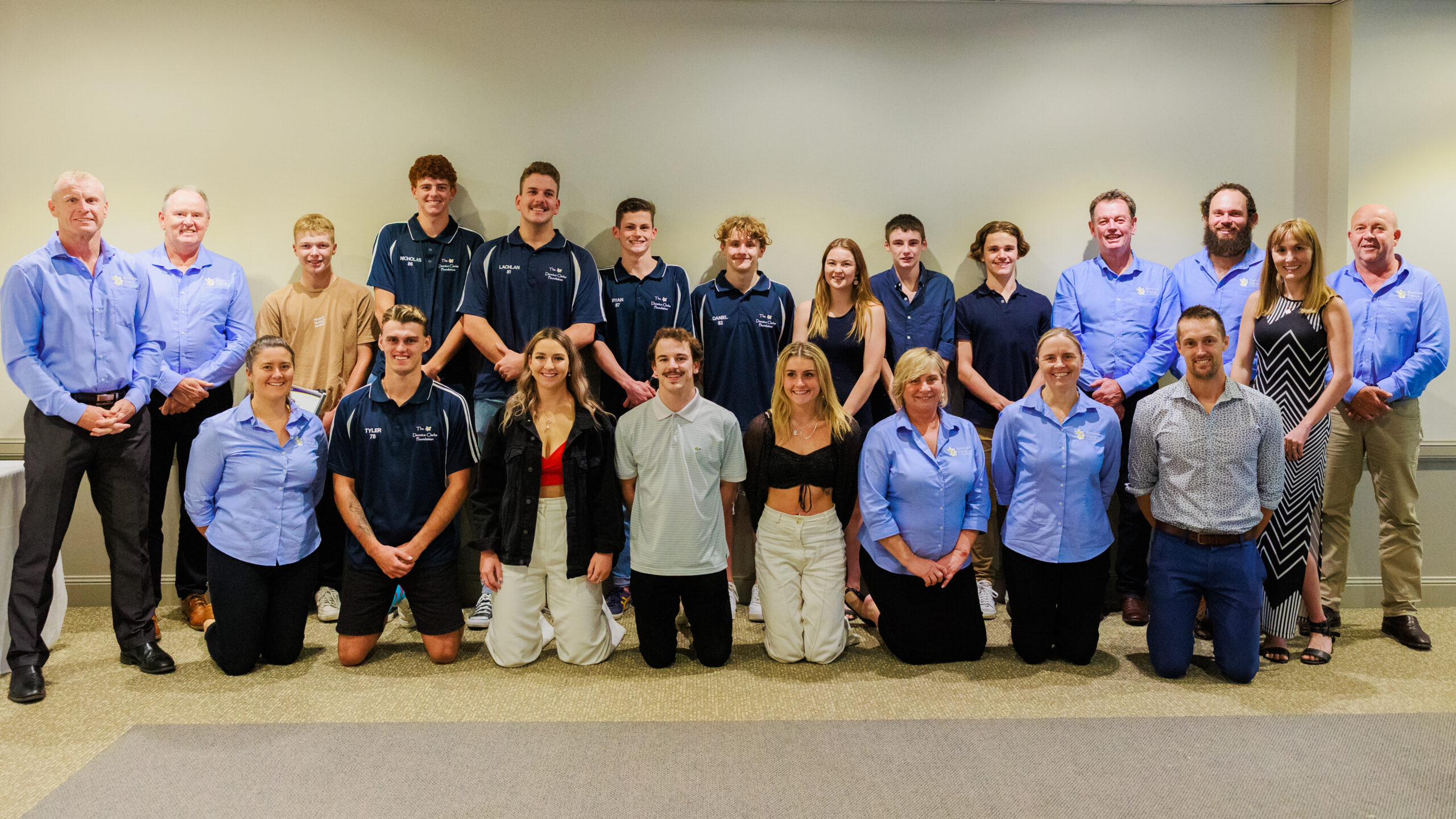 Wednesday was a milestone night for the Donnica Clarke Foundation as we announced our 100th scholarship holder 14 years after the first scholarship was received. And in fitting style, our number 1 scholarship holder, Chris Dodd, alongside #42, dual summer and winter Paralympian, Rae Anderson, were in attendance to ask our 2022 athletes some questions as they accepted their scholarships.
When asked if he could have foreseen where the Foundation would be today when he first received his scholarship in 2008, Chris said, "You knew it was created for a special reason, you just didn't know how special it was going to become."
The Class of 2022 sees us welcome seven new athletes to the Donnica Clarke Foundation family along with thirteen returning athletes. This brings us to a total of 101 athletes from 33 sports who have received a total of 200 scholarships valued over $305,000.
The number of applications received this year was the most the Foundation has seen in years, making selection difficult. However, a stellar crop of athletes was announced for 2022 at Mingara Recreation Club on Wednesday night.
Once again, Central Coast athletes are in form with both Katie Gunn (Long Jump) and Tyler Gunn (Track) returning for their third year, alongside second year recipients George Wells (Field) and Bethany Kranendonk (Long Jump), and Race Walker, Dylan Richardson, a new scholarship recipient for 2022.
Water Polo athletes Lachlan McLeod and Luke Stimson returned this year, while we welcomed Max Elliott, who is set to compete in the U18 Australian Youth Championships this month.
Swimmer Daniel McLoughlin and Surf Life Saving competitors Emelyn Wheeler and Ryan Green were also amongst the athletes returning this year.
Amongst the new athletes, Wade Barr and Morgan French joined Stella Norris as representatives in the sport of Triathlon, with the Central Coast Academy of Sport program obviously doing wonders for triathletes on the Central Coast.
Also returning for their second year as scholarship recipients are Nick De Vivo for Tennis, Jessica Hunter in Volleyball and Jocelyn Kelleher for Rugby League, who is currently playing for the Sydney Roosters.
Riley Millers, recent winner of the Peter O'Malley Bathurst Junior Masters (Golf) and Noah Stephenson, who is set to compete in the Mens Netball National Championships in a few weeks were also amongst the new recipients for 2022.
Rounding out the twenty athletes was Sport Central Coast Junior Sports Star of the Year, Declan Squire who is set to compete in the Commonwealth Games in Birmingham this year in Martial Arts.
The Donnica Clarke Foundation is excited to have all athletes involved and can't wait to see what 2022 holds for them all. A big thank you to our partners, who, without your support, we could not do what we do.
Class of 2022:
#77 Katie Gunn – Athletics supported by B&K Landscapes
#78 Tyler Gunn – Athletics supported by B&K Landscapes
#81 Lachlan McLeod – Water Polo supported by Eagles
#82 Daniel McLoughlin – Swimming supported by Mingara
#84 George Wells – Athletics supported by Robson Civil Projects
#85 Emelyn Wheeler – Surf Life Saving supported by Robson Civil Projects
#86 Nick De Vivo – Tennis supported by Robson Civil Projects
#87 Ryan Green – Surf Life Saving supported by Eagles
#88 Jessica Hunter – Volleyball supported by EEA Group
#90 Jocelyn Kelleher – NRLW supported by Eagles
#91 Bethany Kranendonk – Athletics supported by EEA Group
#93 Luke Stimson – Water Polo supported by Eagles
#94 Stella Norris – Triathlon supported by Sport Central Coast
#95 Wade Barr – Triathlon supported by Byrne Pipe & Civil
#96 Max Elliott – Water Polo supported by Robson Civil Projects
#97 Morgan French – Triathlon & Cross Country supported by Gittoes
#98 Riley Millers – Golf supported by Mingara
#99 Dylan Richardson – Race Walking supported by EEA Group
#100 Noah Stephenson – Netball supported by B&K Landscapes
#101 Declan Squire – Martial Arts supported by Sport Central Coast