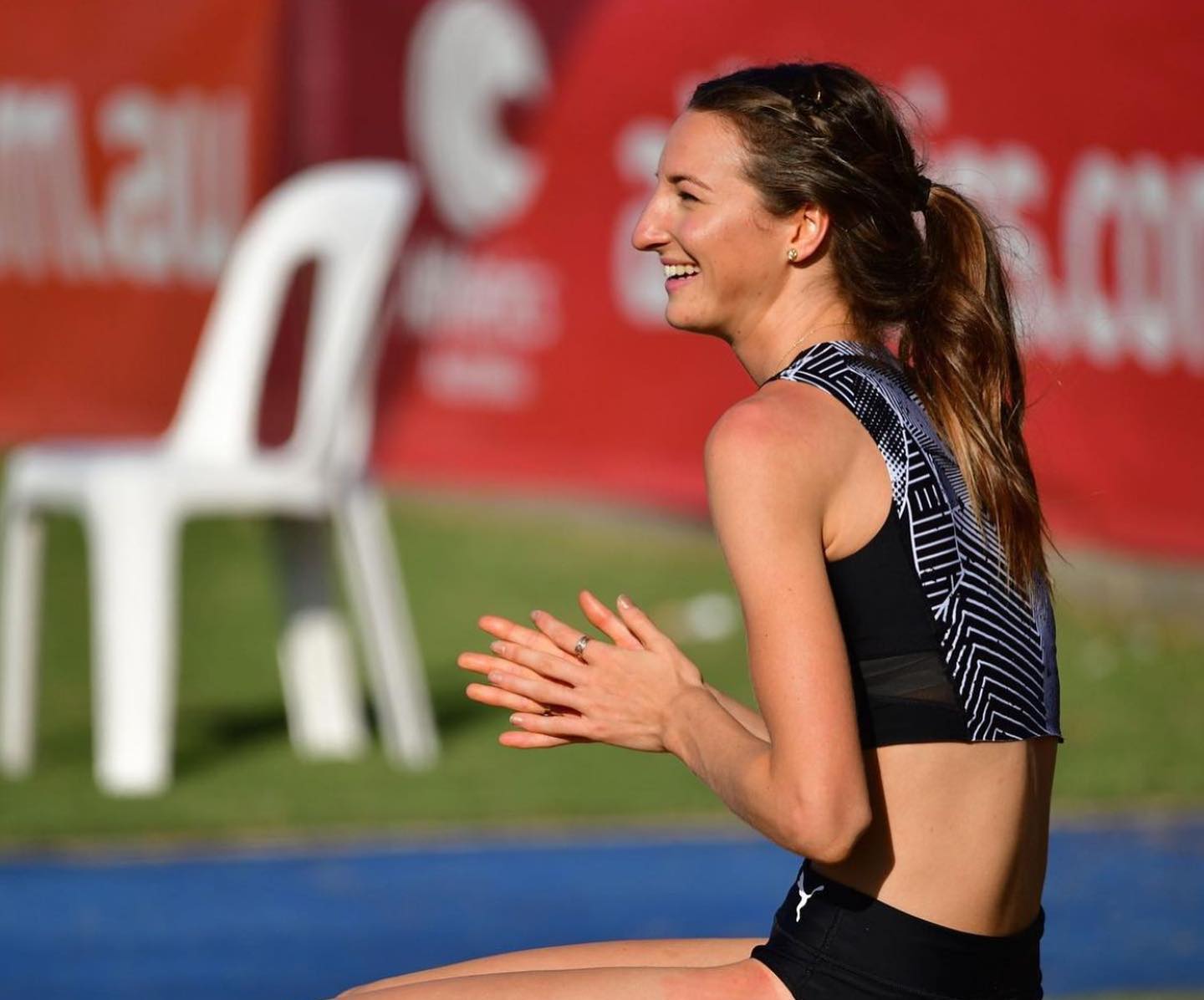 It has been a big week for past and present Donnica Clarke Foundation athletes.
The Australian Track & Field Championships in Sydney Olympic Park saw plenty of great results with the highlight of the weekend coming in the form of Nicola McDermott.
Nicola not only officially qualified for the Tokyo Olympics in the High Jump but she was the first Australian women to jump 2 metres. This record-breaking jump led her to receive the overall Performance of the Meet.
Staying at the Track & Field Championships, current scholarship holders Bethany Kranendonk and Katie Gunn finished fifth and eight in the Open Womens Long Jump, respectively, with Katie also picking up bronze in the Under 20 event.
Tyler Gunn finished up third in the 400 metres while Callum Sutton finished tenth in the Open Mens Discus claiming two personal bests throughout the competition.
Meanwhile on the Gold Coast, the Australian Swimming Championships were underway.
Brad Woodward claimed silver and bronze in the 100m and 200m backstroke, respectively, while James Koch picked up ninth in both the 200m and 400m freestyle. This followed on from Daniel McLoughlin's silver in both the 100m and 200m Butterfly at the Australian Age Swimming Championships the week before.
New athlete in 2021, Jess Hunter competed the NSW Junior Beach Volleyball Championships where she took home silver in the U17s Division.
The Australian Surf Life Saving Championships are also underway this week on the Sunshine Coast and results are already starting to come in. Good luck to all racing and we will do another wrap next week to make sure we don't miss any results.