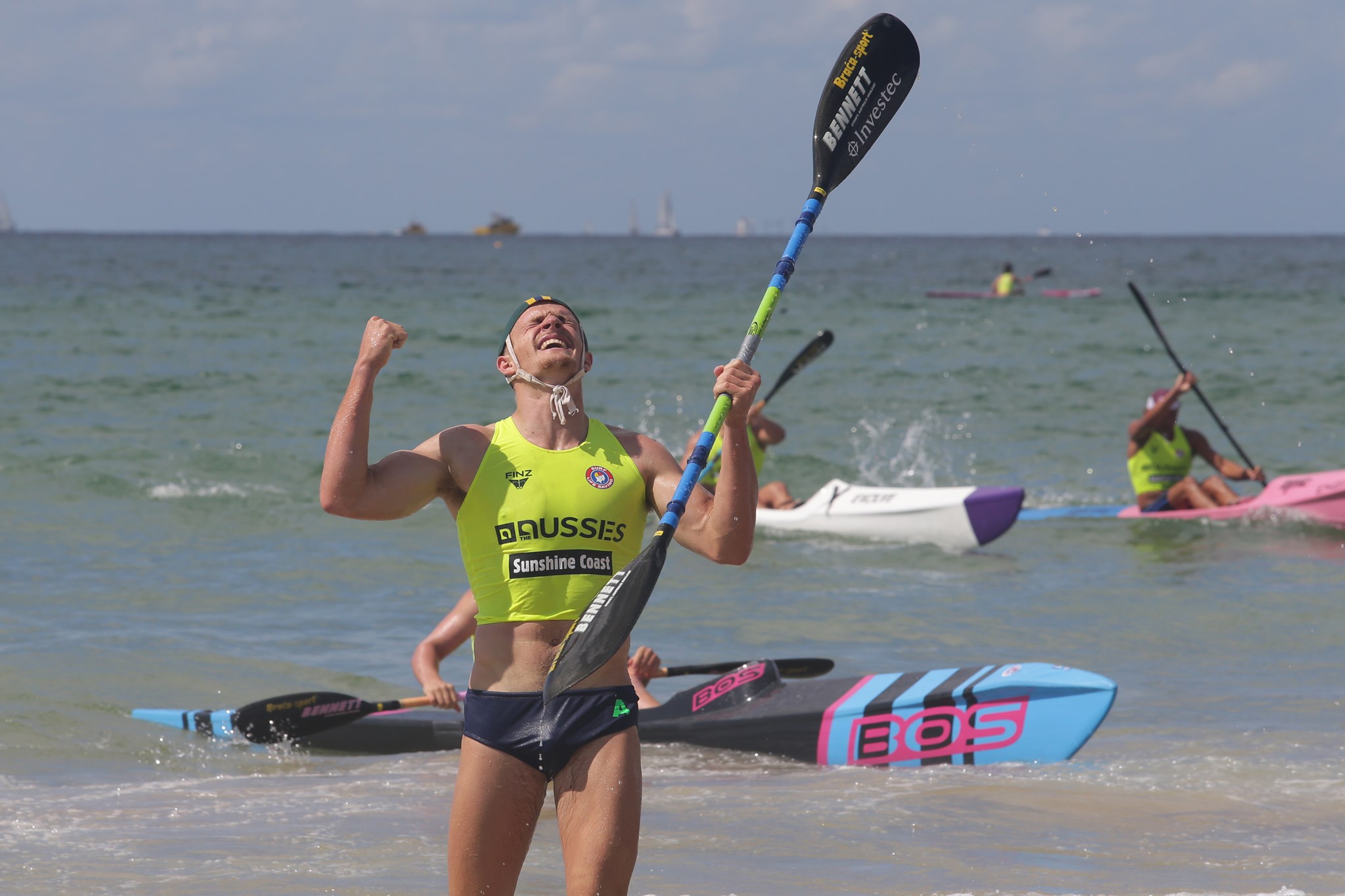 The Australian Surf Life Saving Championships, or Aussies, wrapped up on the Sunshine Coast on Saturday. The Championships saw many current and past Donnica Clarke Foundation athletes come away with great results.
Jemma Smith opened the week with a gold in the Open Champion Lifesaver, an event which combines the life saving knowledge and surf sports aspects of the sport. She then closed the week by taking out the Open Women's Ski Race. Jemma also picked up silver medals in the Open Ski Relay, Open Taplin Relay and Open Surf Teams.
Australian kayaker Riley Fitzsimmons also started the week with a gold medal performance in the Open Ski Relay while Avoca clubmate Fletcher Armstrong was crowned the U19 Ski Champion, backing up brother and fellow DCF scholarship recipient Harry Armstrong's title from the previous Aussies. Fletcher also came away with a bronze in the U19 Double Ski.
New to the Foundation in 2021, Terrigal athlete Ryan Green just missed out on a medal claiming fourth in the U17 Board but came away with the silverware for the U17 Board Relay with a second-place finish.
Meanwhile on the beach, Emmy Wheeler was putting in a performance that would make Nica proud. Emmy picked up gold in the U17 Sprint and bronze in the U17 flags – Nica's favoured events.
Special mention to the voice of the Donnica Clarke Foundation, Steve Allan, who took home a bronze in the Masters Ski Relay, paddling down the one and only Grant Kenny for a sprint up the beach. On another note, Steve will be Dancing with the Stars on the Central Coast, raising money for the NSW Cancer Council. Steve will be holding a fundraising event in the lead up on Saturday, 8 May at the North Entrance Surf Life Saving Club – get behind him and purchase your tickets here, with all funds going to the Cancer Council.
Congratulations to all athletes who competed at the Championships.