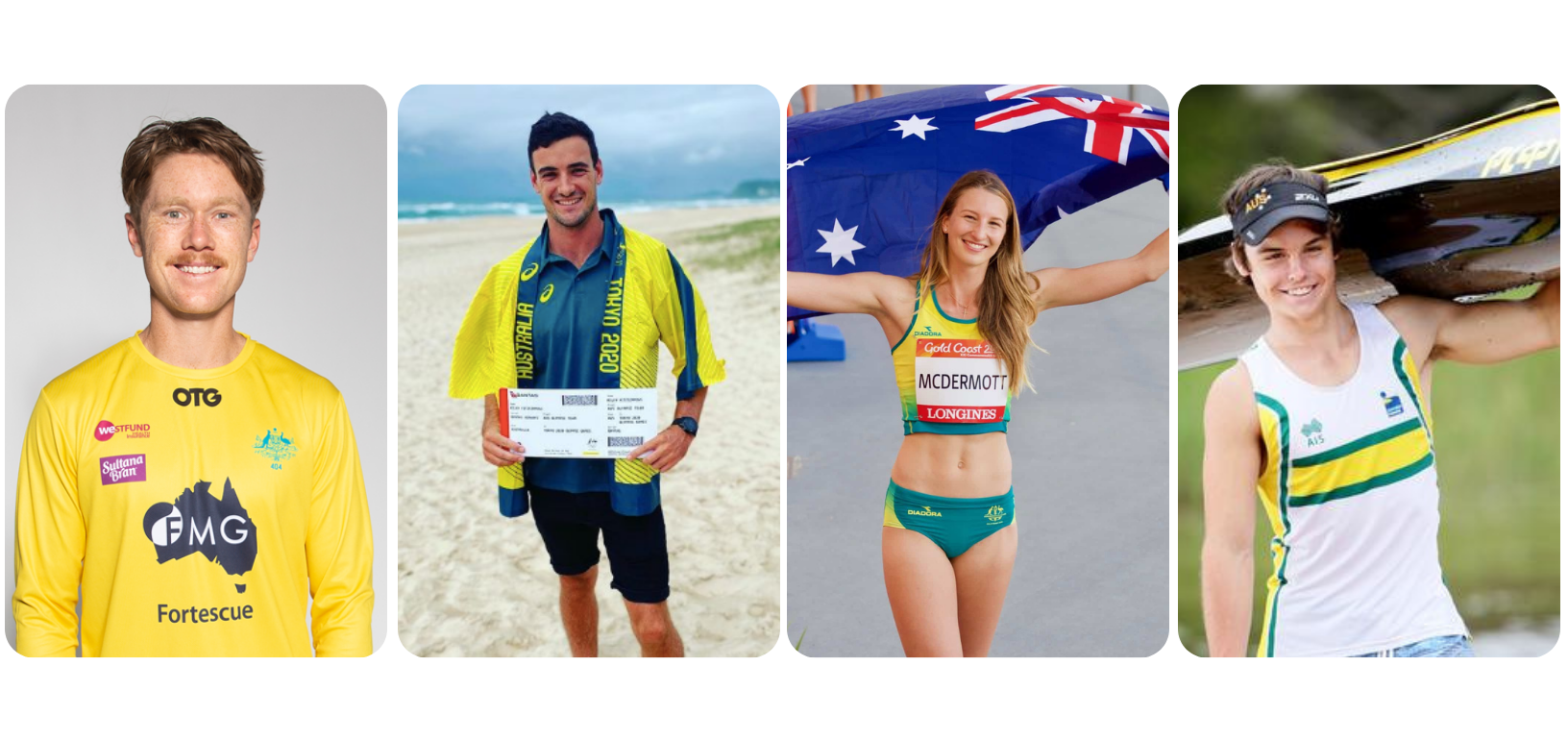 With only ten days to go until the Tokyo Olympics we thought we would share when you can see our Donnica Clarke Foundation athletes in action. We are very proud of Matt Dawson, Riley Fitzsimmons and Nicola McDermott who will take part in the Olympic Games while Dylan Littlehales will represent Australia at the Paralympic Games one month later.
Matt Dawson, scholarship holder #6, will be representing Australia in Hockey at the Olympics for the second time after heading to Rio in 2016. The Kookaburras defender will have a very busy program contesting in five games across seven days in Pool A of the competition. Australia heads into the Olympics ranked number one in the world and will take on the side with the home advantage, Japan, on Saturday 24 July. The next day will see Australia's toughest competition of the Pool when they take on fourth ranked India. The Kookaburras will then take on Argentina on Tuesday 27 July, Trans Tasman rivals New Zealand on Wednesday 28 July and will finish out the Pool stage on Friday 30 July against Spain.
Kayaker and scholarship holder #37 Riley Fitzsimmons heads to Tokyo for his second Olympic campaign following his fourth place K4 1000m effort in Rio. This time Riley will be competing in both the K2 1000m and K4 500m events. Riley will join long time team mate Jordan Wood in the K2 1000m heats on Wednesday 4 August with the Quarterfinals taking place on the same day. The pair will be looking to head into the Semi Finals and Finals the following day on Thursday 5 August. Riley will then race in the K4 500m event alongside three Aussie teammates including fellow Central Coast paddler Lachlan Tame. The K4 500m Heats will take place on Friday 6 August with the Semi Finals and Finals taking place on Saturday 7 August.
Nicola McDermott, scholarship holder #38 will have to wait until Thursday 5 August to make her Olympic debut in the Qualifying Round for High Jump. Nicola is in top form heading into Tokyo becoming the first Australian women to jump 2 metres in April and setting a new Australian and Oceania record of 2.01metres just last week. Nicola is looking to contest in the High Jump Final at the Olympic Stadium on Saturday 7 August.
Our only Paralympic representative heading to Tokyo, and scholarship holder #54 Dylan Littlehales will take part in Para Canoe at the Sea Forest Waterway. This will be Dylan's second Paralympic campaign after he debuted in Rio in 2016. Dylan will be competiting in the Kayak KL3 event, with Heats taking place on Thursday 2 September. The Semi Finals and Finals will take place the following day.
We would like to congratulate Matt, Riley, Nicola and Dylan on their selection to represent Australia in Tokyo and we will be cheering for you all!